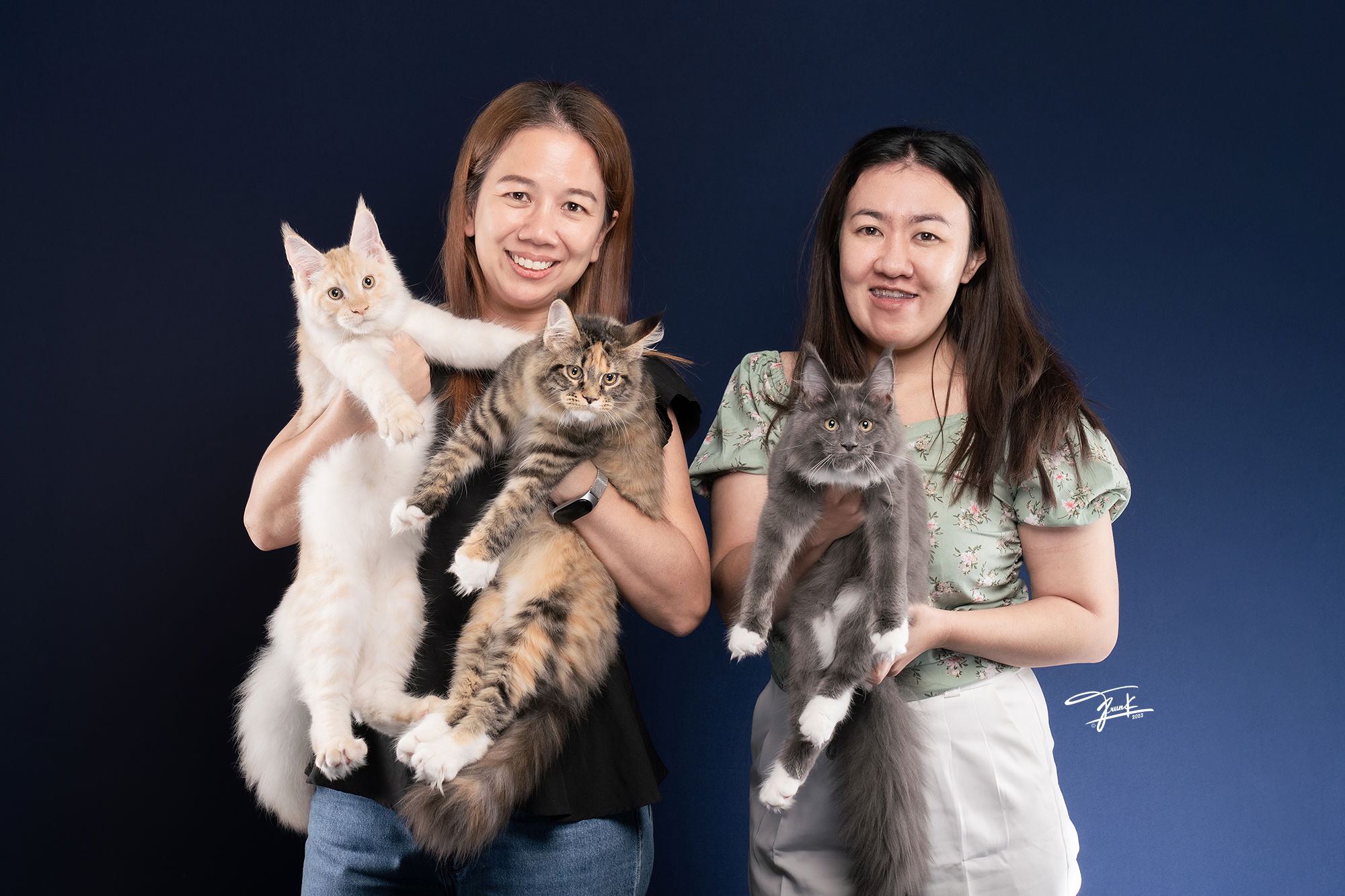 TIGERCOONCAT MAINE COON CATERRY ® , MAINECOON CATTERY IN THAILAND
We want you to get a Maine Coon Kitten that fits perfectly into your family. We encourage all of our kitten families to send us updates and ask any questions. All of our kittens are sold spayed or neuter agreement only. . Our Maine Coon Kittens are living breathing beings that deserve the absolute best forever homes we can possibly select.
HOW TO RESERVE A MAINE COON KITTEN?
Please send us an email Or Send Message
Facebook :ฟาร์มแมวเมนคูน tigercooncat maine coon
WhatApp : tigerooncat Maine coon cattery
Line ID : Tigercooncat
We want to know about your home so we can help you pick out the best kitten for your home. A holding fee is required per kitten. We are searching for the best home type for the individual's personality.
Price: Maine Coon kittens start at $1,300 or more. The price depends on the quality of the specific kitten and our desire to keep the kitten. Price is locked in only when a contract is signed and the holding fee is received, on top of a quality kitten our price also includes all of the following;
1. Sale contract
2.CFA Registration certificated /not for breeding (Blue Slip)
3. Examined a complete blood count (CBC) to screen infection, inflammation, or anemia and other blood-related conditions)
4. Test kit for screen for feline immunodeficiency virus (FIV) and feline leukemia virus (FeLV), Feline parvovirus (FPV) , Feline coronavirus(FCoV)
5. 2 Vaccine (FIV) , 2 Vaccine (Rabies Vaccine) or Age – appropriate Vaccinations
6. Vaccine record
7. Microchips Certificate
8.Travel box
PAY YOUR DEPOSIT
If you choose a kitten, you will be asked to send your deposit 50% at that time. Payment may be a direct bank deposit (wire transfer) or cash in person. . The holding fee will not be refunded or transferred if you choose not to follow through, it covers the lost sales and advertising time. Please be sure you are serious about purchasing the kitten before committing.